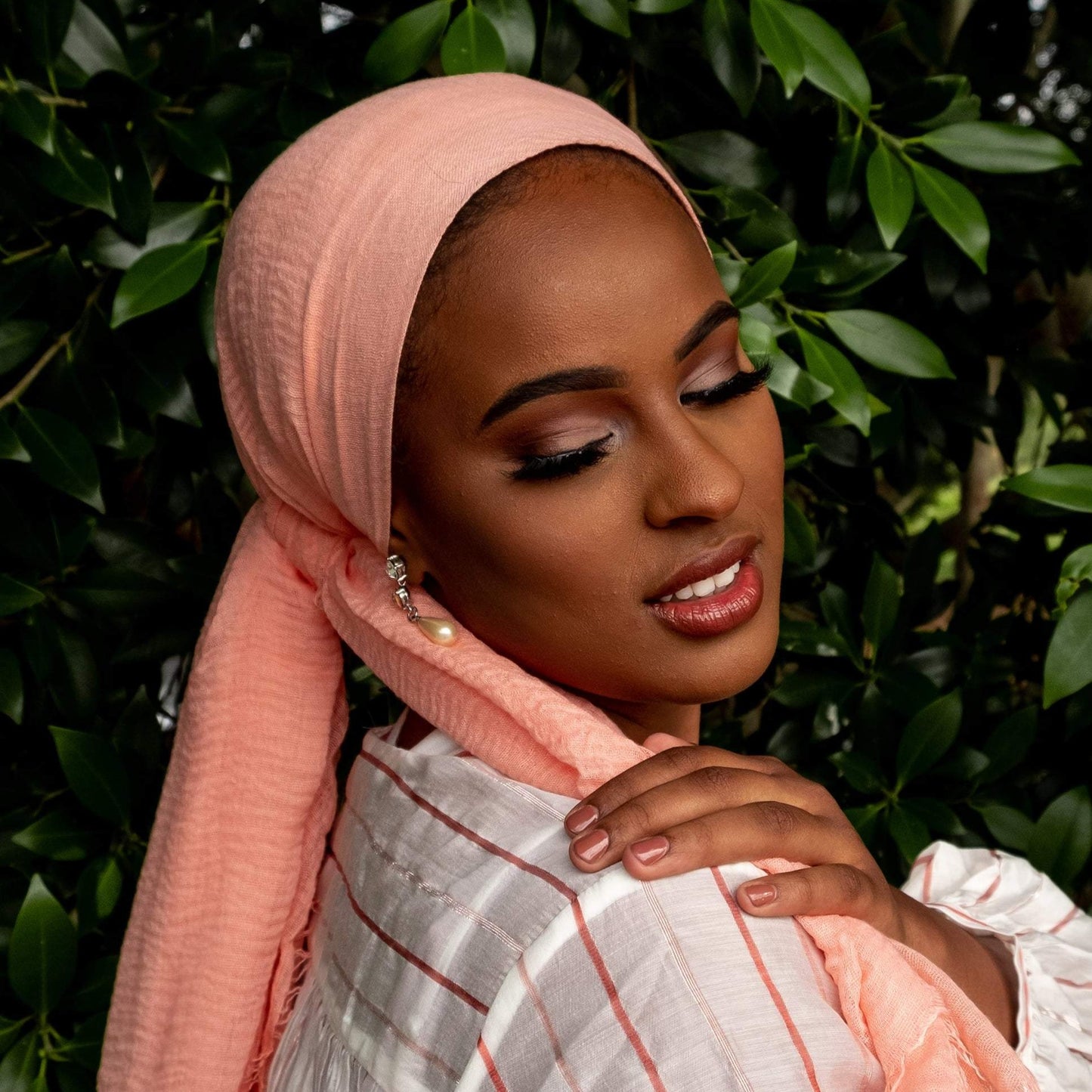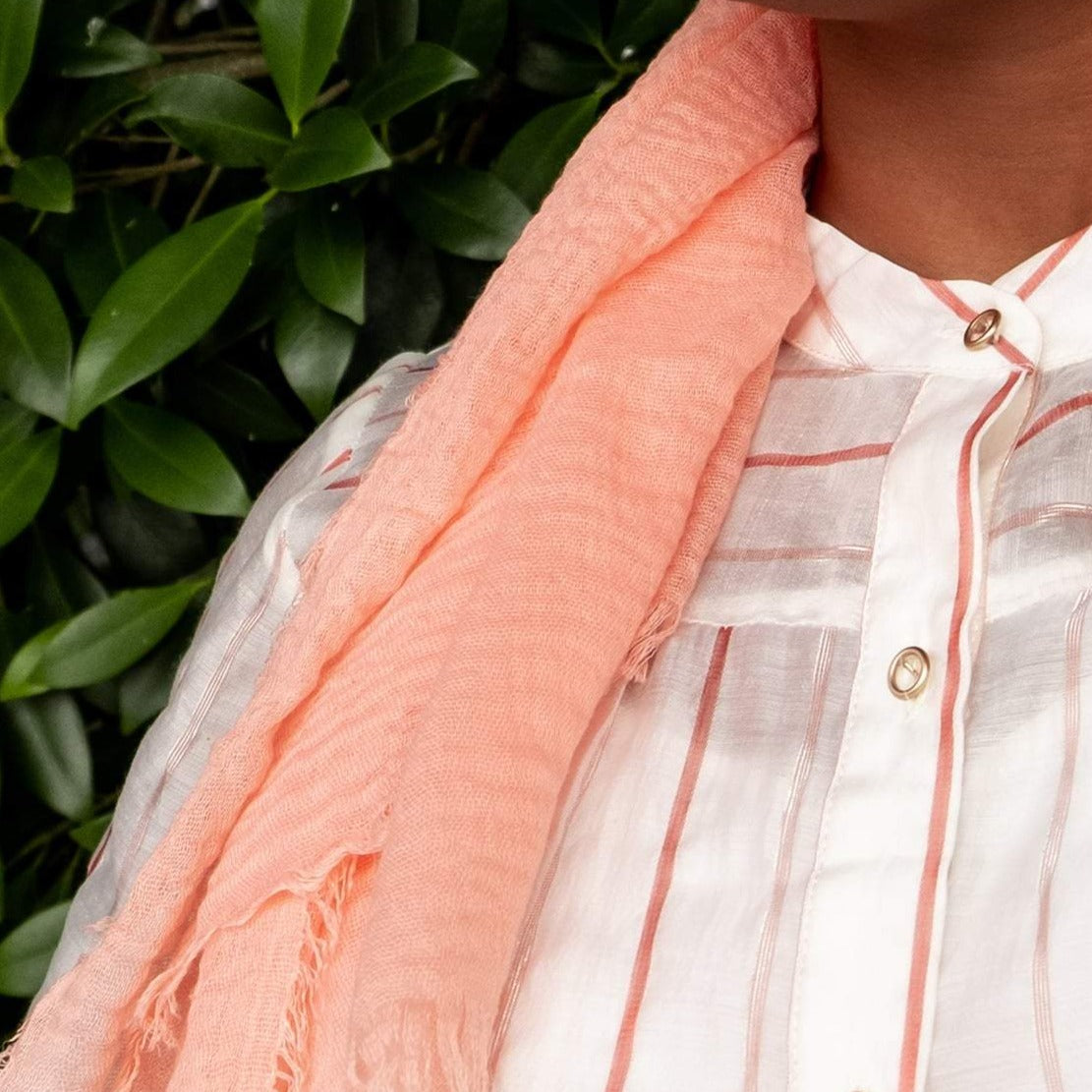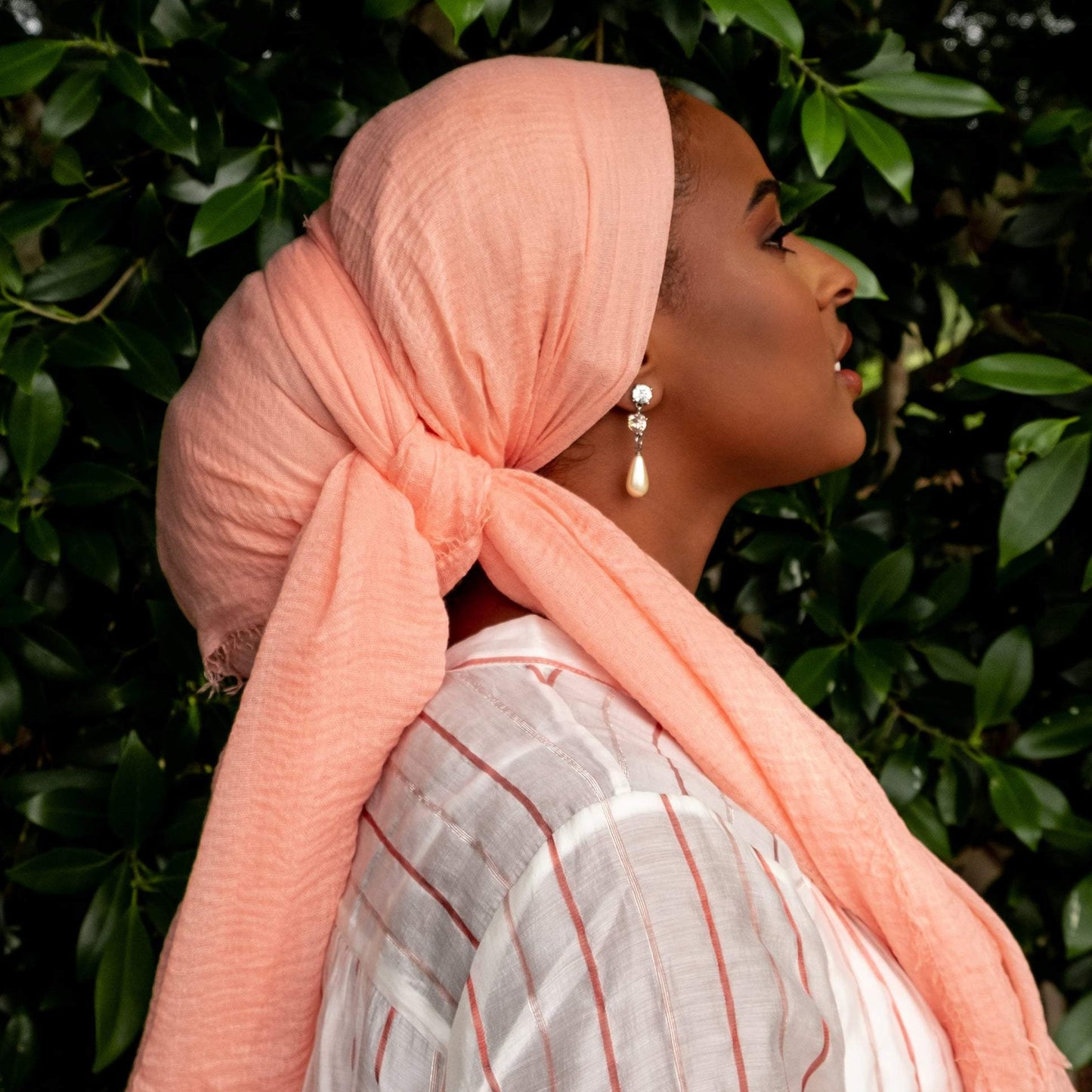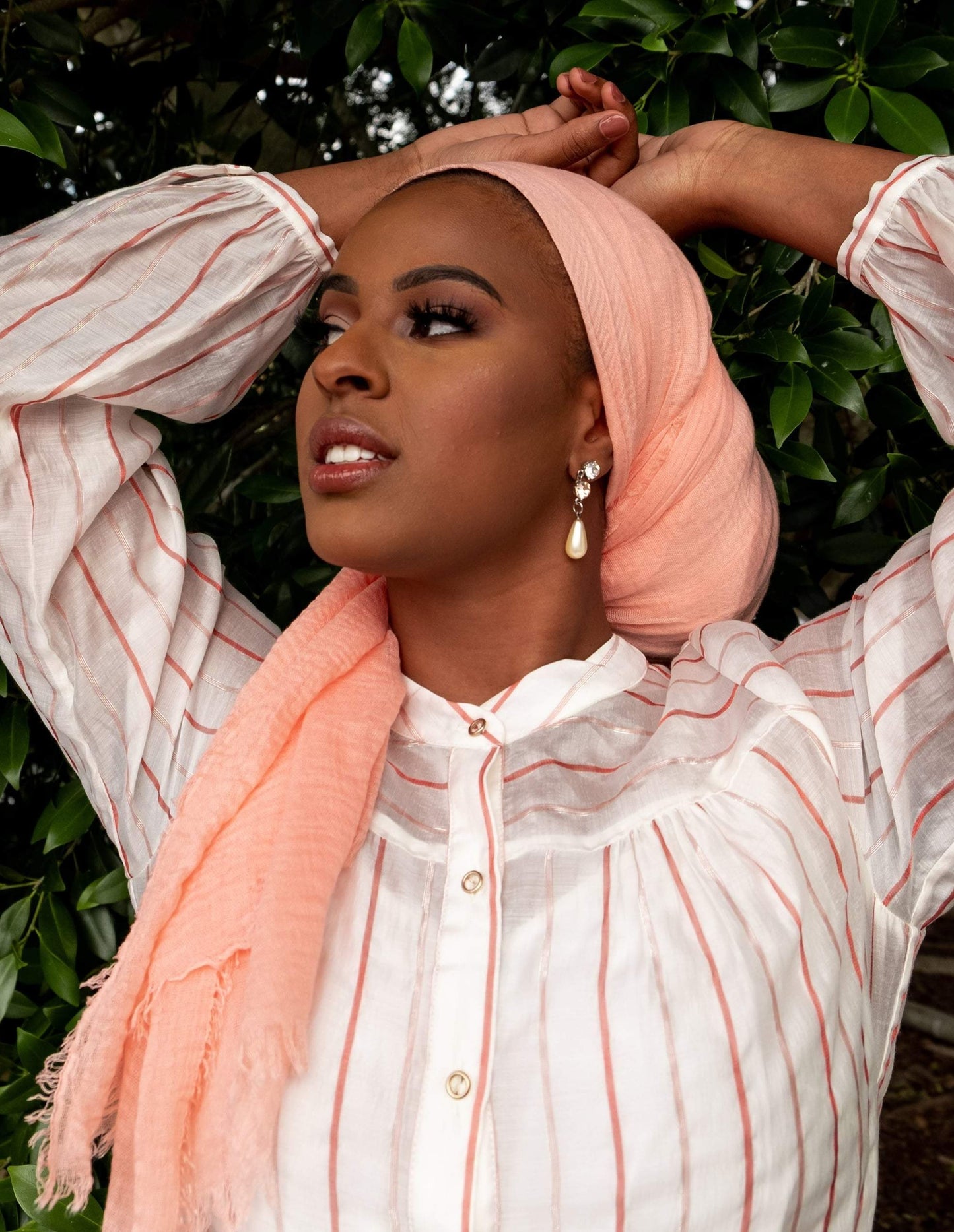 " Pari " Peach Pastel Ultra Soft Cotton Crinkle Hijab Shawl
{ preOrder = $event.detail.preOrder; preOrderMessage = $event.detail.message; });" @variant-updated.window="first_variant = $event.detail.variant.id" x-init="productForm = $refs.product_form; first_variant = '32574240030799'; displayPrice = '$14.49'">
If you don't love it, return it within 14 days for a full-refund - just contact us and we'll take care of you
Our Spring Super Soft Cotton Crinkle Collection Hijabs are made from ultra-soft premium cotton. The hijabs have a crinkled strawberry skin-like texture and are lightweight. They are non-slippery and do not require ironing. These hijabs would be your best go-to every day covering and perfect for casual to semi-formal settings as they are comfortable and easy to style. Pair them up with our pearl hair clips for a dressy look or our stylish bucket hats for a casual, street-style look. 
" Pari پری  " means Fairy in Farsi. 
Size:  100cm X 180cm 
Material: 100% Cotton 
Care Instructions: Cold hand wash to maintain softness. 
{ var st = window.pageYOffset || document.documentElement.scrollTop; show = st > lastScrollTop; })" class="add-to-cart-footer p-3 bg-white text-black fixed bottom-0 w-full z-20 shadow border-t">
Female Owned Business

Made in Australia

Free Shipping Over $100

100% Vegan
Cruelty-free