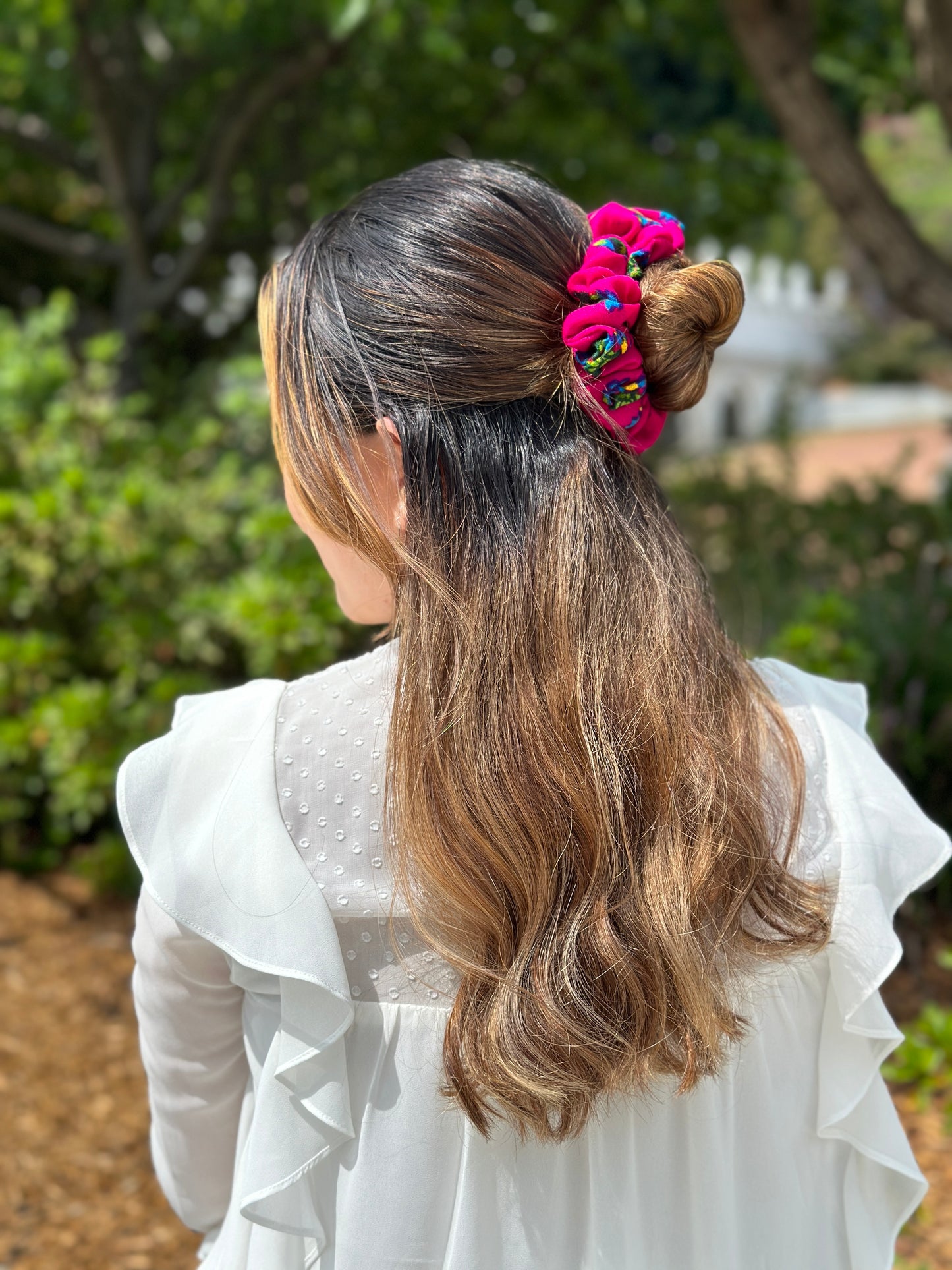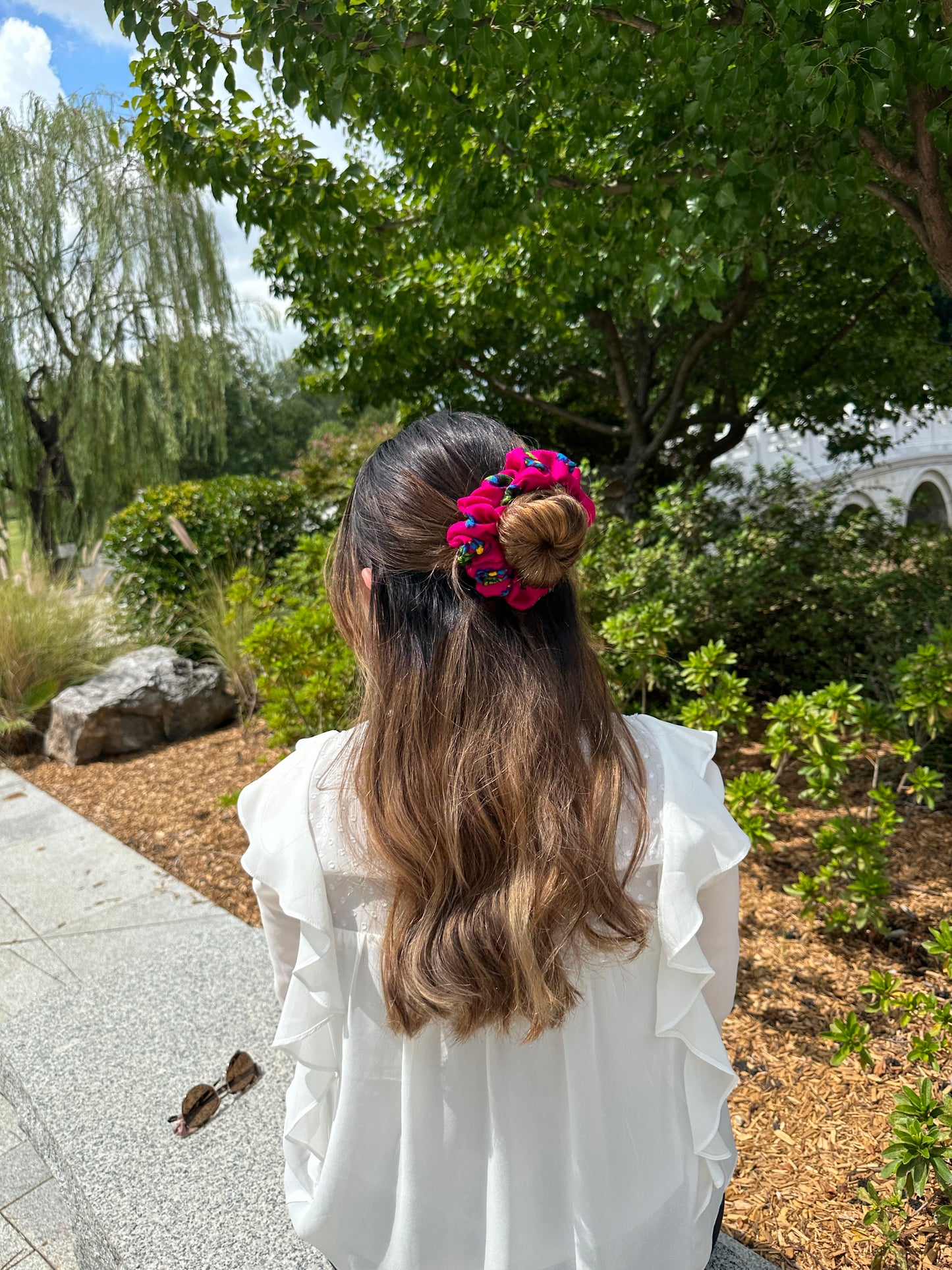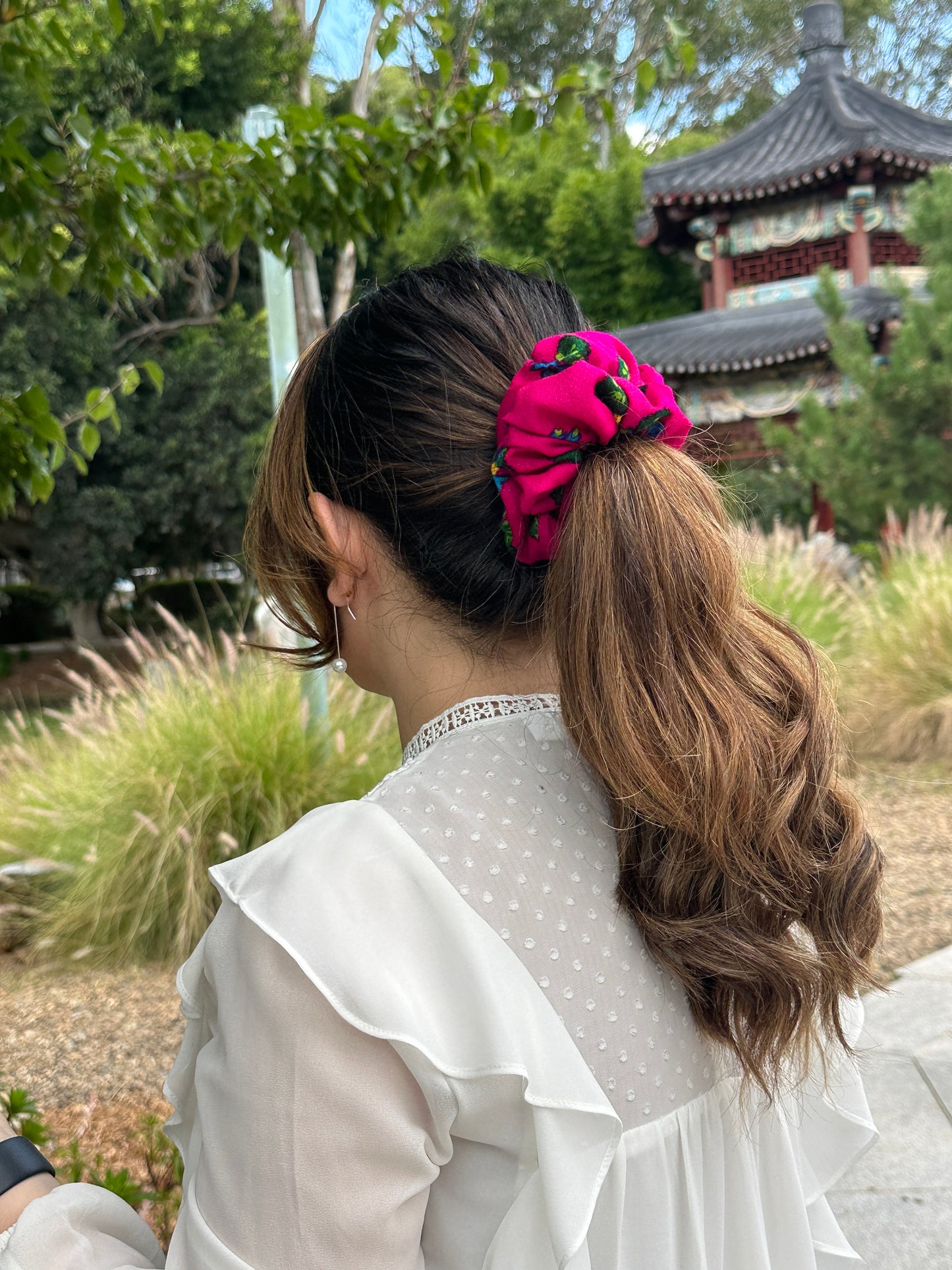 Gulnegar scrunchie in Pink
{ preOrder = $event.detail.preOrder; preOrderMessage = $event.detail.message; });" @variant-updated.window="first_variant = $event.detail.variant.id" x-init="productForm = $refs.product_form; first_variant = '40599761682511'; displayPrice = '$23.95'">
If you don't love it, return it within 14 days for a full-refund - just contact us and we'll take care of you
⭐ Introducing our unique and luxurious Gulnegar scrunchies, handmade with love by Refugee women in Sydney, Australia. Designed to keep your hair looking beautiful while providing maximum comfort and style, These scrunchies are made from delicate Hazaragi printed fabrics that represent the rich cultural heritage of the Hazara people.
⭐Our  scrunchies are designed to be gentle on your hair, preventing breakage and damage that can be caused by traditional hair ties. The soft fabric provides a gentle hold that helps to maintain the health and beauty of your hair as well as reducing tension on your hair. 
⭐By purchasing a Gulnegar scrunchie, you are not only supporting local Australian artisans but also helping to preserve and celebrate Hazaragi culture, as well helping to maintain the wellness of your hair. 
{ var st = window.pageYOffset || document.documentElement.scrollTop; show = st > lastScrollTop; })" class="add-to-cart-footer p-3 bg-white text-black fixed bottom-0 w-full z-20 shadow border-t">
Female Owned Business

Made in Australia

Free Shipping Over $100

100% Vegan
Cruelty-free