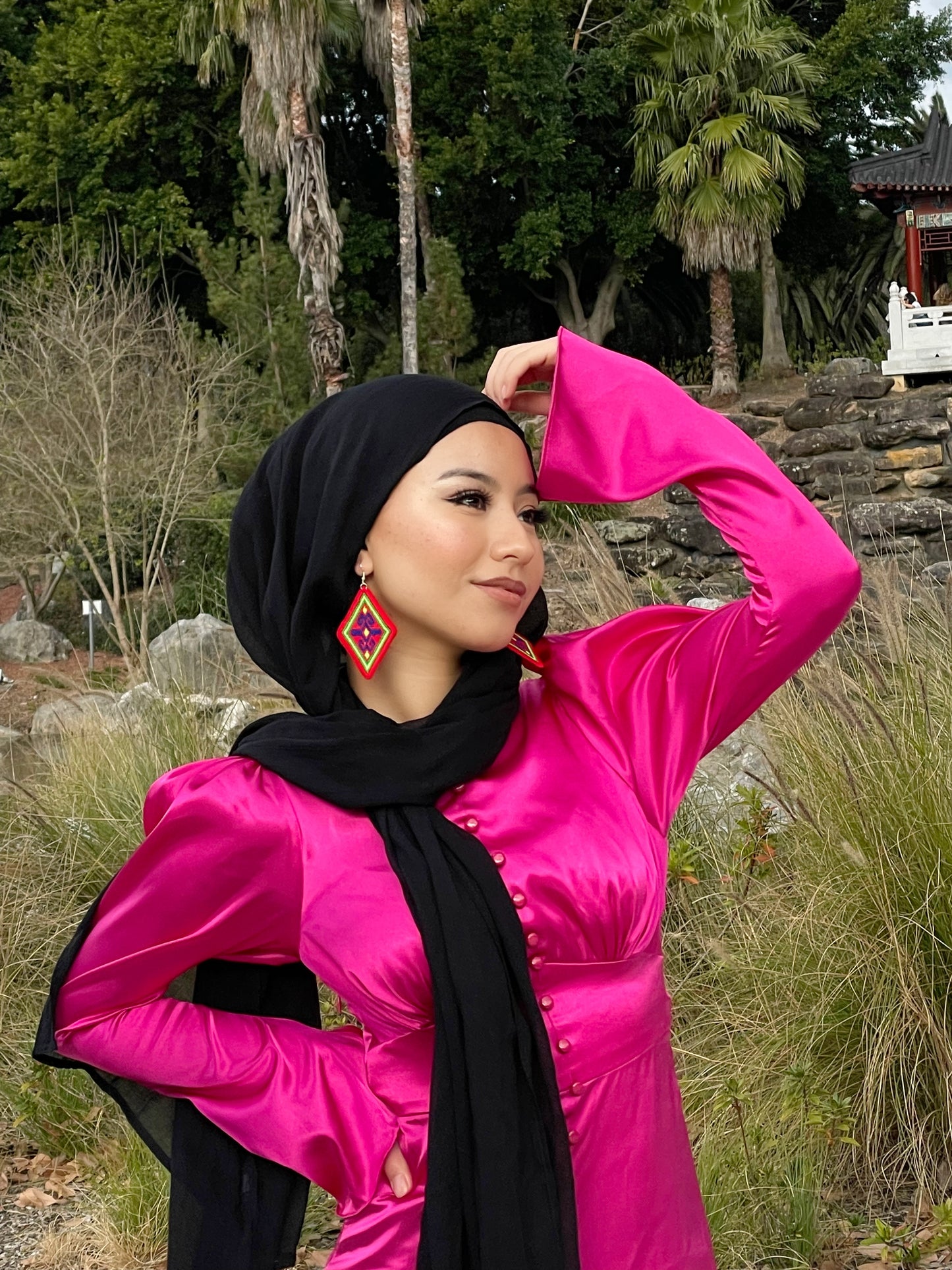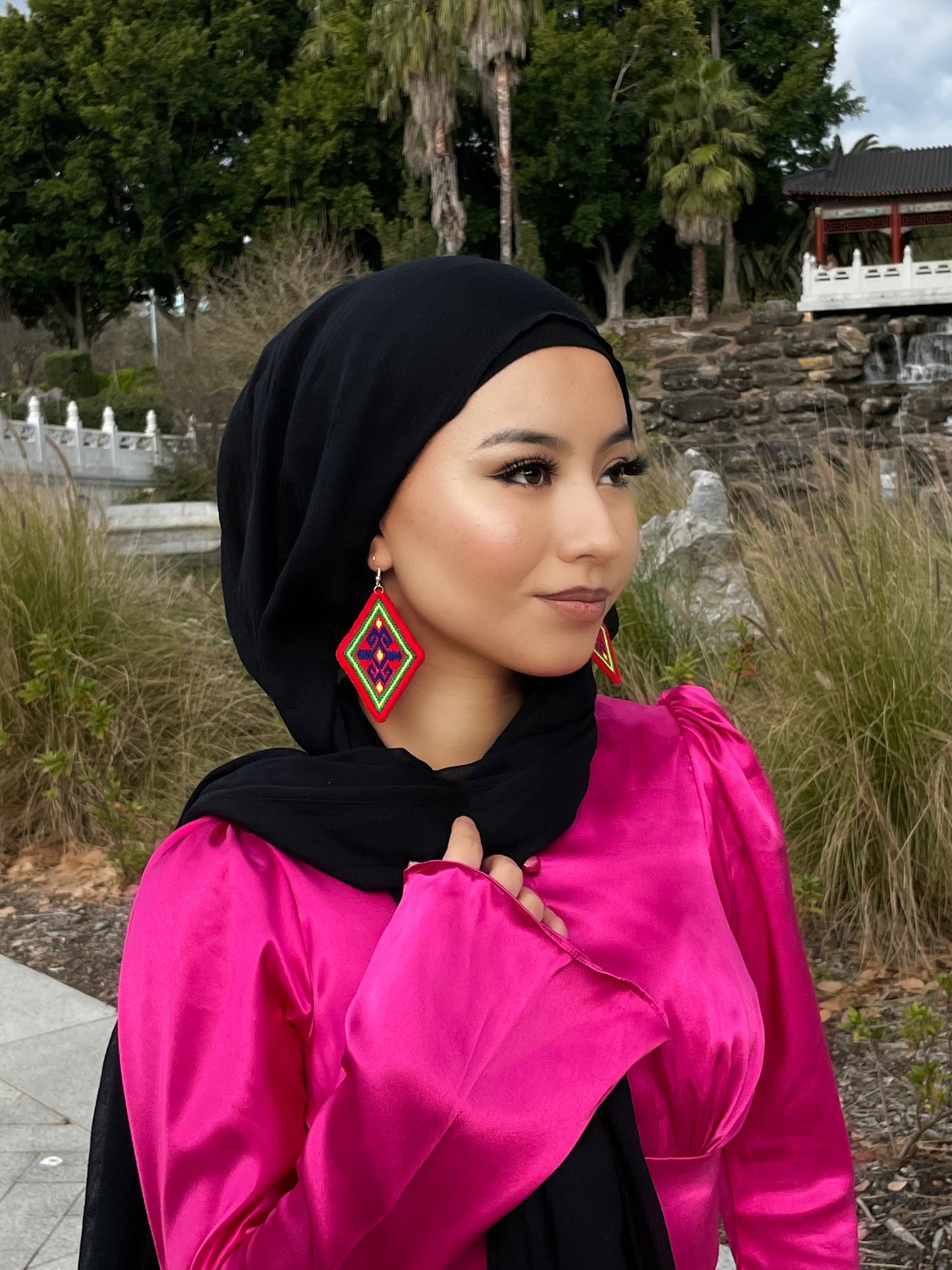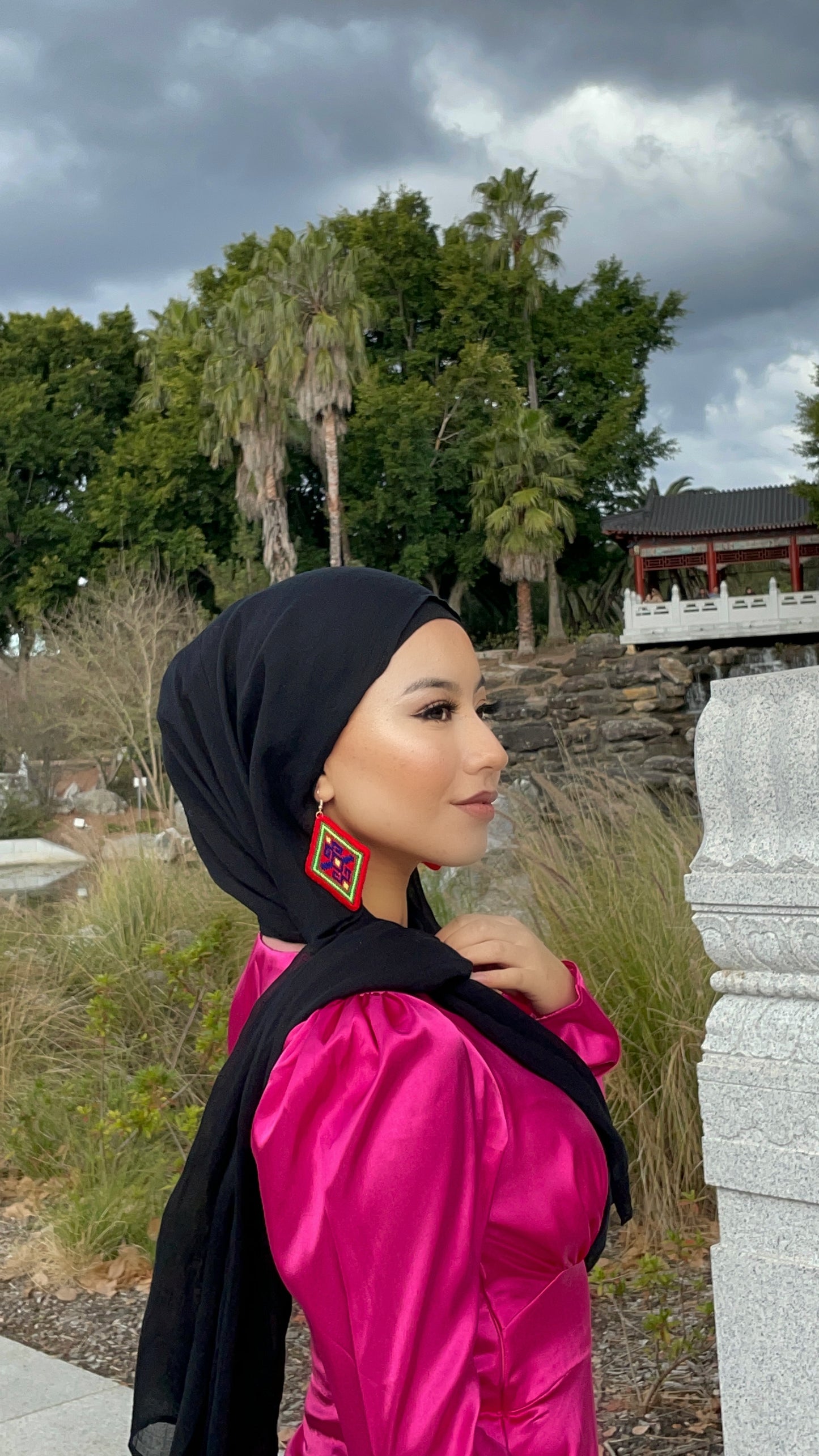 " Noorband" Qabtumar Earrings Red
{ preOrder = $event.detail.preOrder; preOrderMessage = $event.detail.message; });" @variant-updated.window="first_variant = $event.detail.variant.id" x-init="productForm = $refs.product_form; first_variant = '40600202641487'; displayPrice = '$99.00'">
If you don't love it, return it within 14 days for a full-refund - just contact us and we'll take care of you
⭐Introducing our new exquisite Noorband Qabtumar earrings,  crafted by talented refugee women in Sydney, Australia. Each earring features the ethnic  Hazaragi embroidery, known as Qabtumar, that reflects the rich cultural heritage of the Hazara people.
⭐These earrings are the perfect blend of traditional craftsmanship and modern style, making them a truly unique accessory that will elevate any outfit. The intricate embroidery on each earring is expertly hand-stitched to perfection. 
⭐The Noorband Qabtumar earrings are made with high-quality materials, including hypoallergenic hooks and theads, ensuring they are safe and comfortable for even the most sensitive ears. Their lightweight design makes them easy to wear all day long, while their vibrant colour will make a bold statement wherever you go.
⭐The Noorband Qabtumar earrings are a beautiful and meaningful accessory that embodies both style and purpose. Handmade with care and skill by refugee women in Sydney, these earrings are a unique way to celebrate Hazaragi culture while supporting a worthy cause. By making a purchase , you are directly empowering refugee women in Sydney and helping to create a better future for them and their families.
{ var st = window.pageYOffset || document.documentElement.scrollTop; show = st > lastScrollTop; })" class="add-to-cart-footer p-3 bg-white text-black fixed bottom-0 w-full z-20 shadow border-t">
Female Owned Business

Made in Australia

Free Shipping Over $100

100% Vegan
Cruelty-free