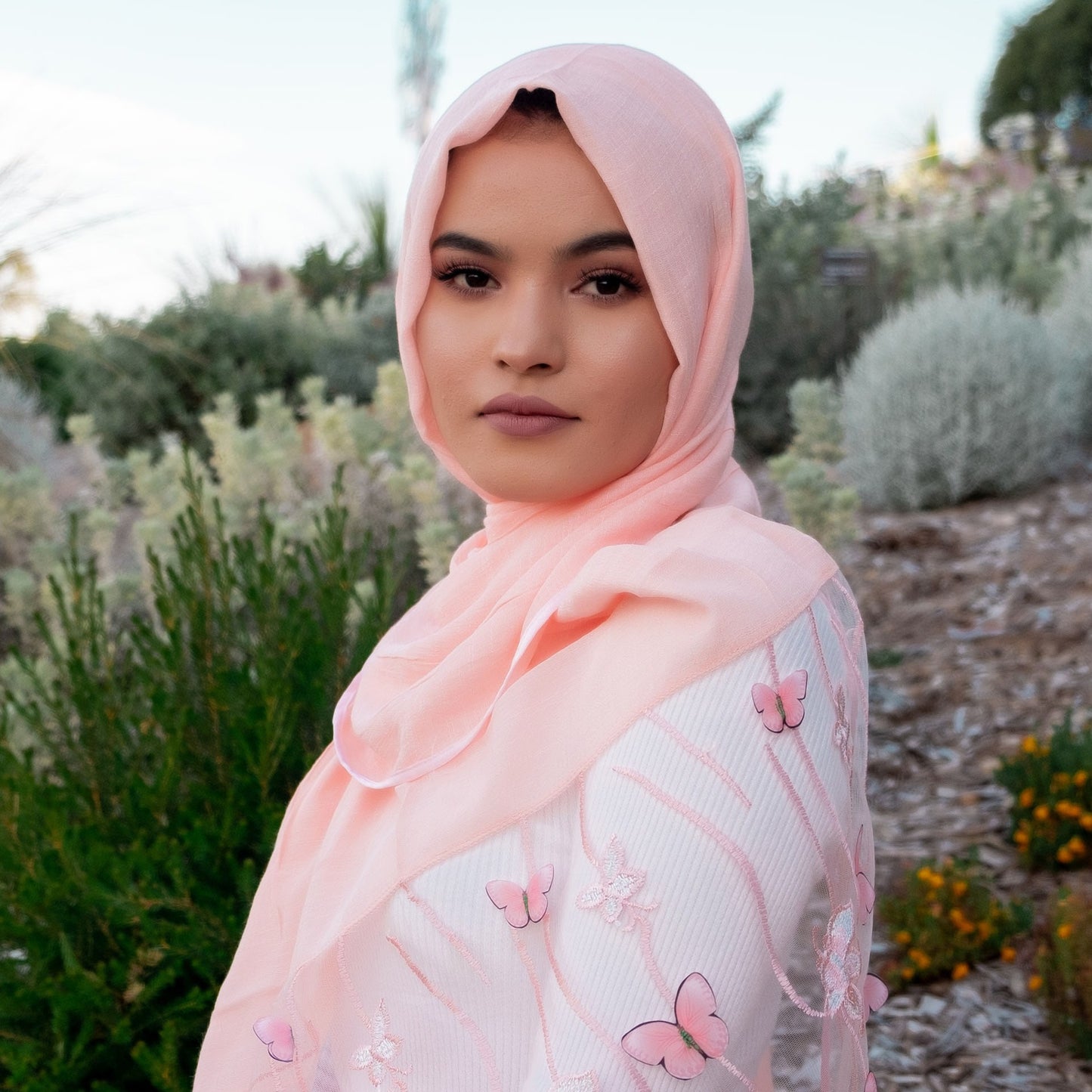 " Parisa " Pastel Peach Butterfly Hijab Shawl
{ preOrder = $event.detail.preOrder; preOrderMessage = $event.detail.message; });" @variant-updated.window="first_variant = $event.detail.variant.id" x-init="productForm = $refs.product_form; first_variant = '32610568175695'; displayPrice = '$25.00'">
If you don't love it, return it within 14 days for a full-refund - just contact us and we'll take care of you
Our dreamy butterfly Hijabs appears as though they come straight from a fairy tale. These Hijabs are made of 100% Linen and are non-slip. So you can rock them without undercaps and will stay on your head just fine! The fabric has been woven to perfection in order to ensure great quality and durability . The lace and 3D butterflies details make these hijabs the most unique hijabs you can ever wear and add to your collection. They are very versatile and can be worn for day and night looks due to the fine, delicate details and great quality. 
" Parisa  پریسا  "  is a Farsi name which means beautiful like a fairy. 
Size:  100cm X 180cm 
Material: 100% Linen
Care Instructions: Cold Machine or Handwash. 
{ var st = window.pageYOffset || document.documentElement.scrollTop; show = st > lastScrollTop; })" class="add-to-cart-footer p-3 bg-white text-black fixed bottom-0 w-full z-20 shadow border-t">
Female Owned Business

Made in Australia

Free Shipping Over $100

100% Vegan
Cruelty-free