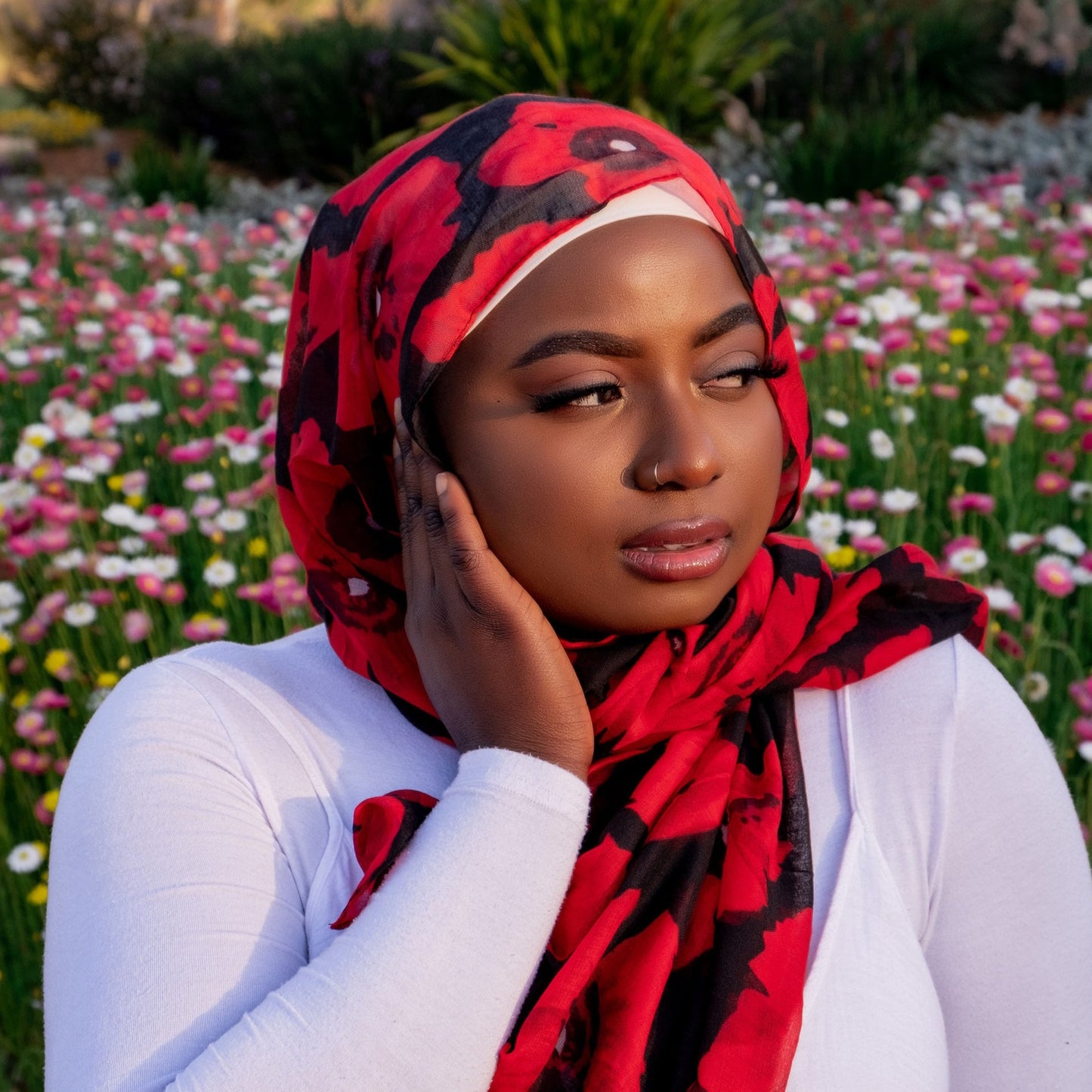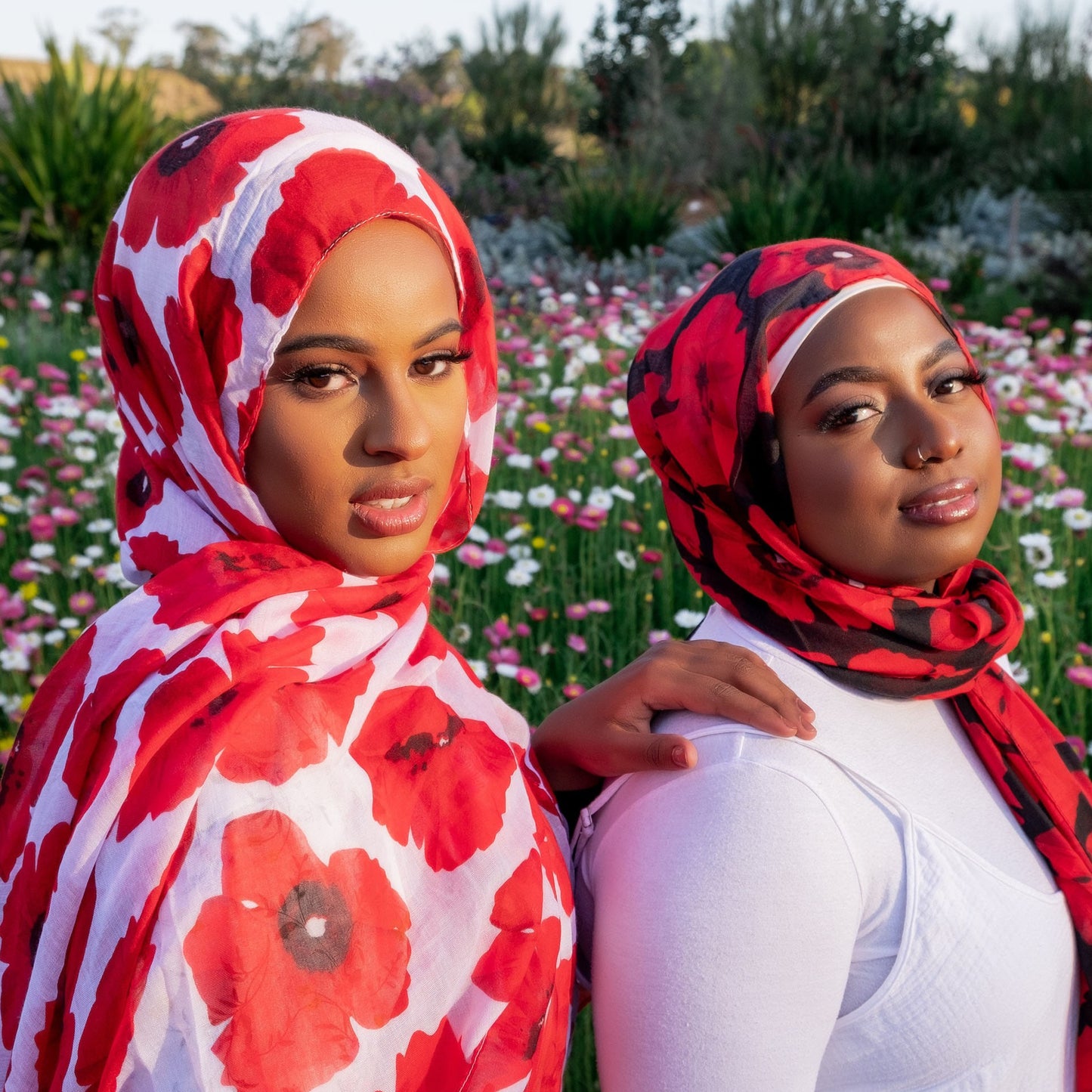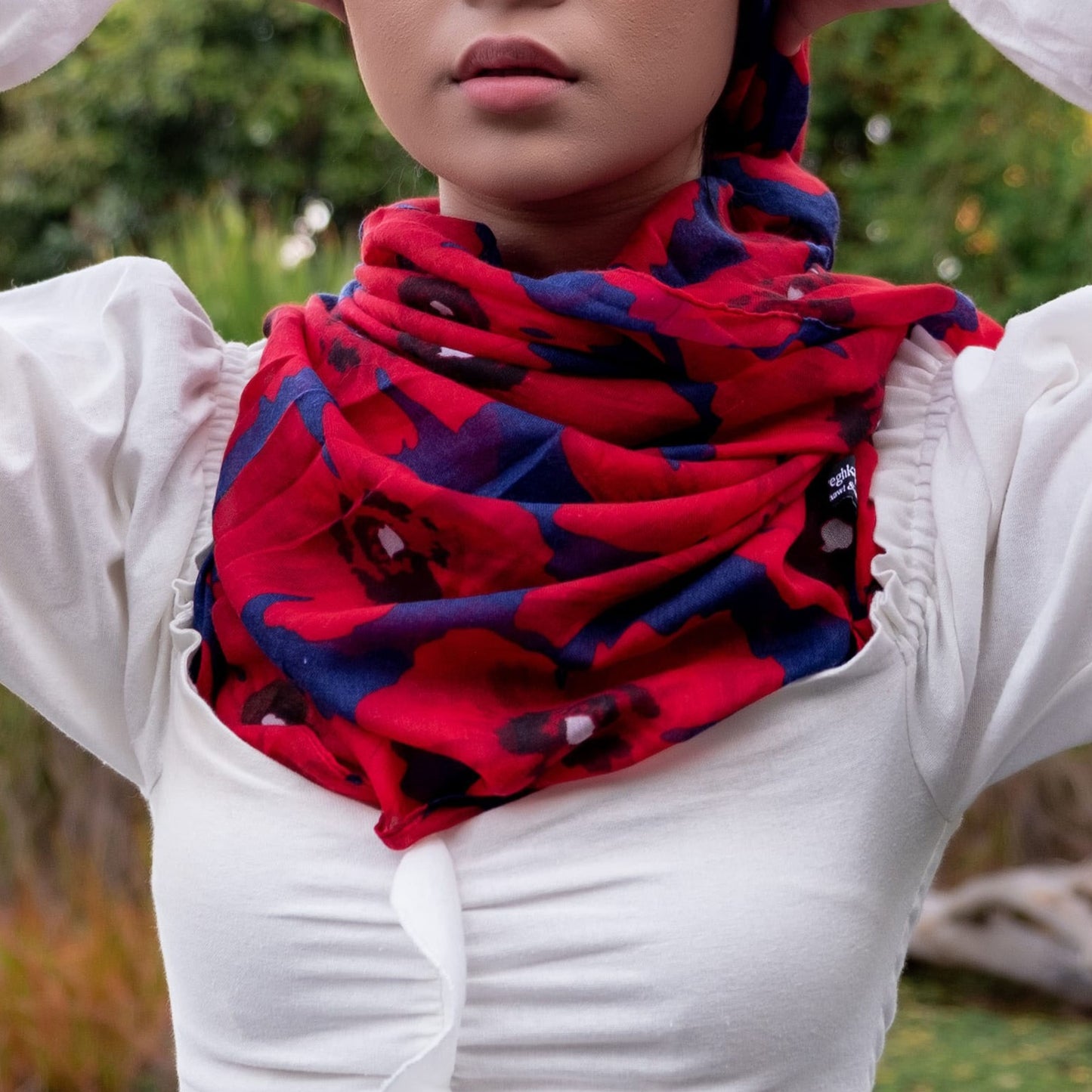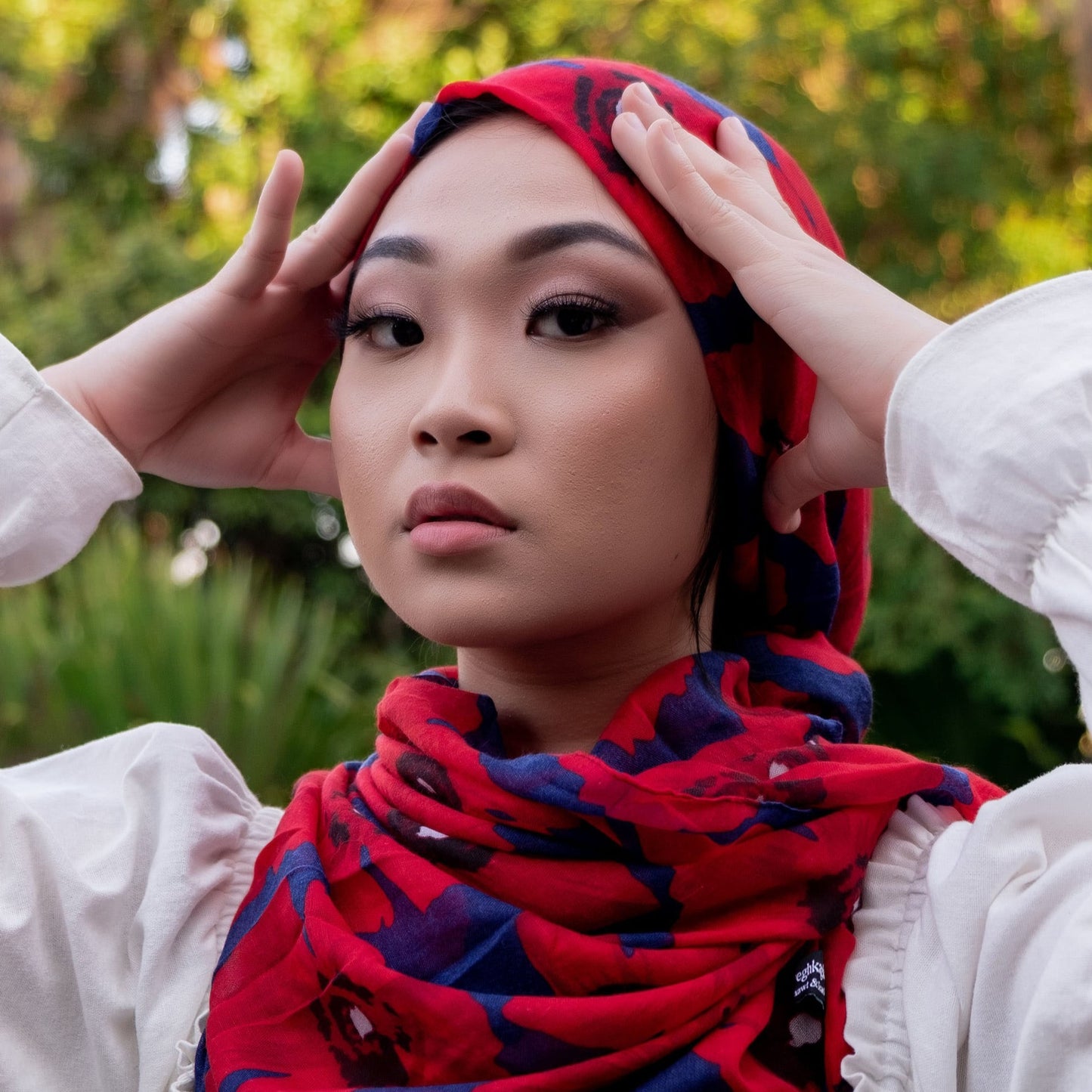 " Shaghayegh" Red Poppy Floral Long Shawl Hijab
{ preOrder = $event.detail.preOrder; preOrderMessage = $event.detail.message; });" @variant-updated.window="first_variant = $event.detail.variant.id" x-init="productForm = $refs.product_form; first_variant = '32613961597007'; displayPrice = '$16.99'">
If you don't love it, return it within 14 days for a full-refund - just contact us and we'll take care of you
Red Poppy Floral long Shawl that adds instant vibrance and freshness to your spring and summer looks. This hijab is super comfortable and breathable making it perfect for long & hot summer, spring days. This hijab is made of 100% Linen. 
This hijab is super soft and is made of breathable fabric, it is non-slip and best worn with an undercap as it is made of soft thin linen material. 
Size: 100cm x 180cm
Material: 100% Linen
Care Instructions: Cold machine or handwash. 
{ var st = window.pageYOffset || document.documentElement.scrollTop; show = st > lastScrollTop; })" class="add-to-cart-footer p-3 bg-white text-black fixed bottom-0 w-full z-20 shadow border-t">
Female Owned Business

Made in Australia

Free Shipping Over $100

100% Vegan
Cruelty-free