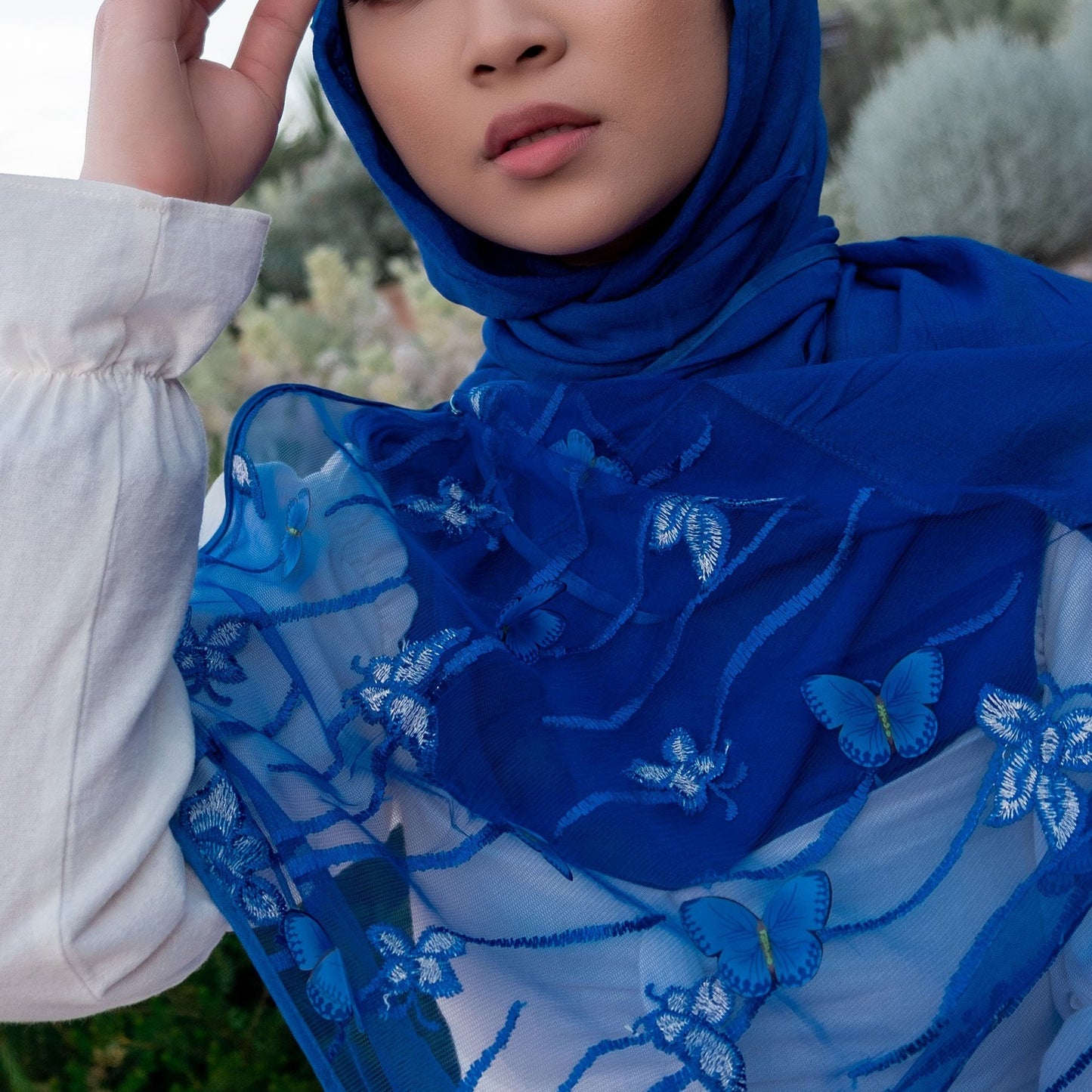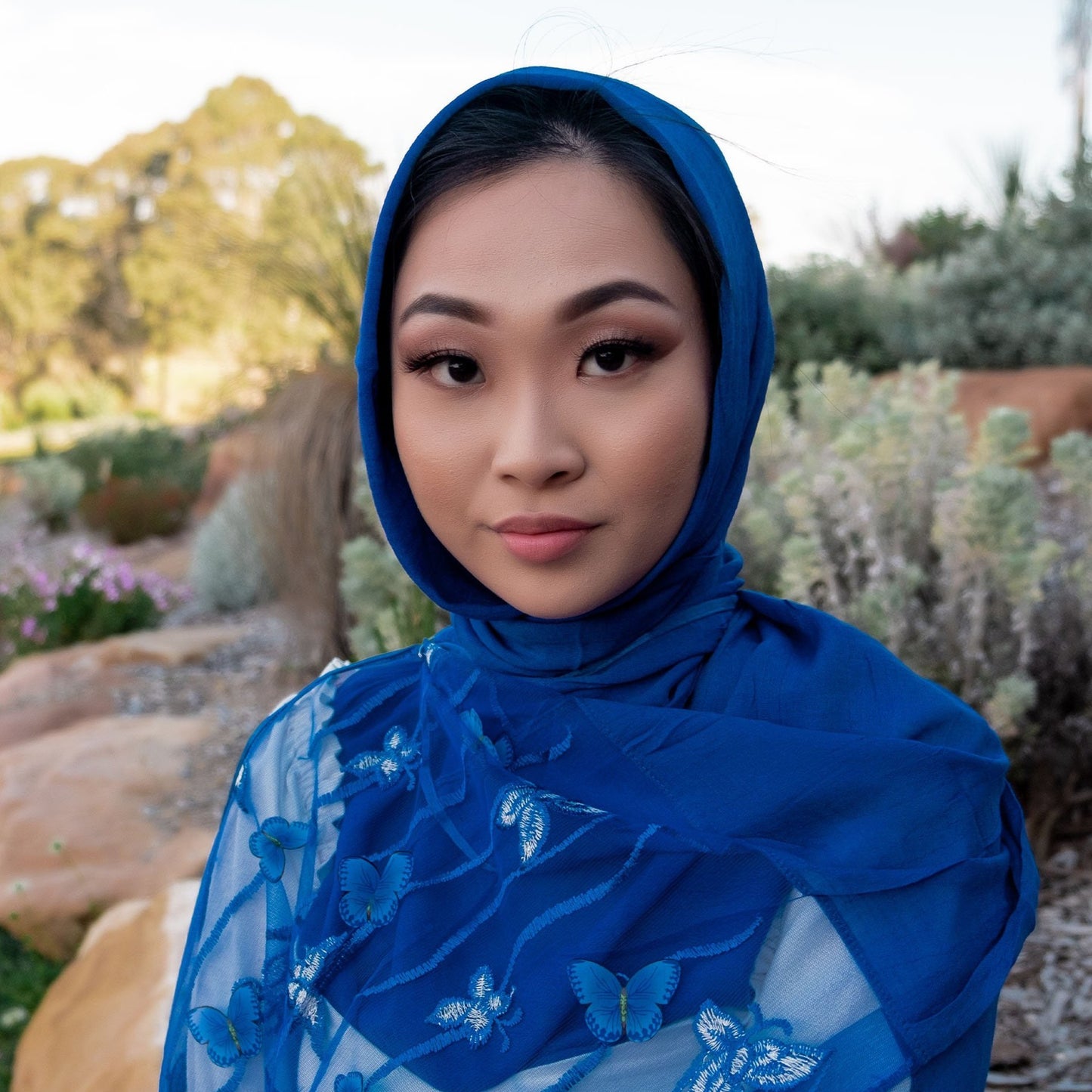 " Parinaz " Royal Blue Butterfly Hijab Shawl
{ preOrder = $event.detail.preOrder; preOrderMessage = $event.detail.message; });" @variant-updated.window="first_variant = $event.detail.variant.id" x-init="productForm = $refs.product_form; first_variant = '32610570272847'; displayPrice = '$25.00'">
If you don't love it, return it within 14 days for a full-refund - just contact us and we'll take care of you
Our dreamy butterfly Hijabs appear as though they come straight from a fairy tale.  Non-slip and made of 100% linen, with 3D butterfly lace detailing, these hijabs are the ideal addition to your wardrobe making them the perfect choice for day and nightwear. 
" Parinaz پریناز "  is a Farsi name which means beautiful like a fairy. 
Size:  100cm X 180cm 
Material: 100% Linen
Care Instructions: Cold Machine or Handwash. 
{ var st = window.pageYOffset || document.documentElement.scrollTop; show = st > lastScrollTop; })" class="add-to-cart-footer p-3 bg-white text-black fixed bottom-0 w-full z-20 shadow border-t">
Female Owned Business

Made in Australia

Free Shipping Over $100

100% Vegan
Cruelty-free