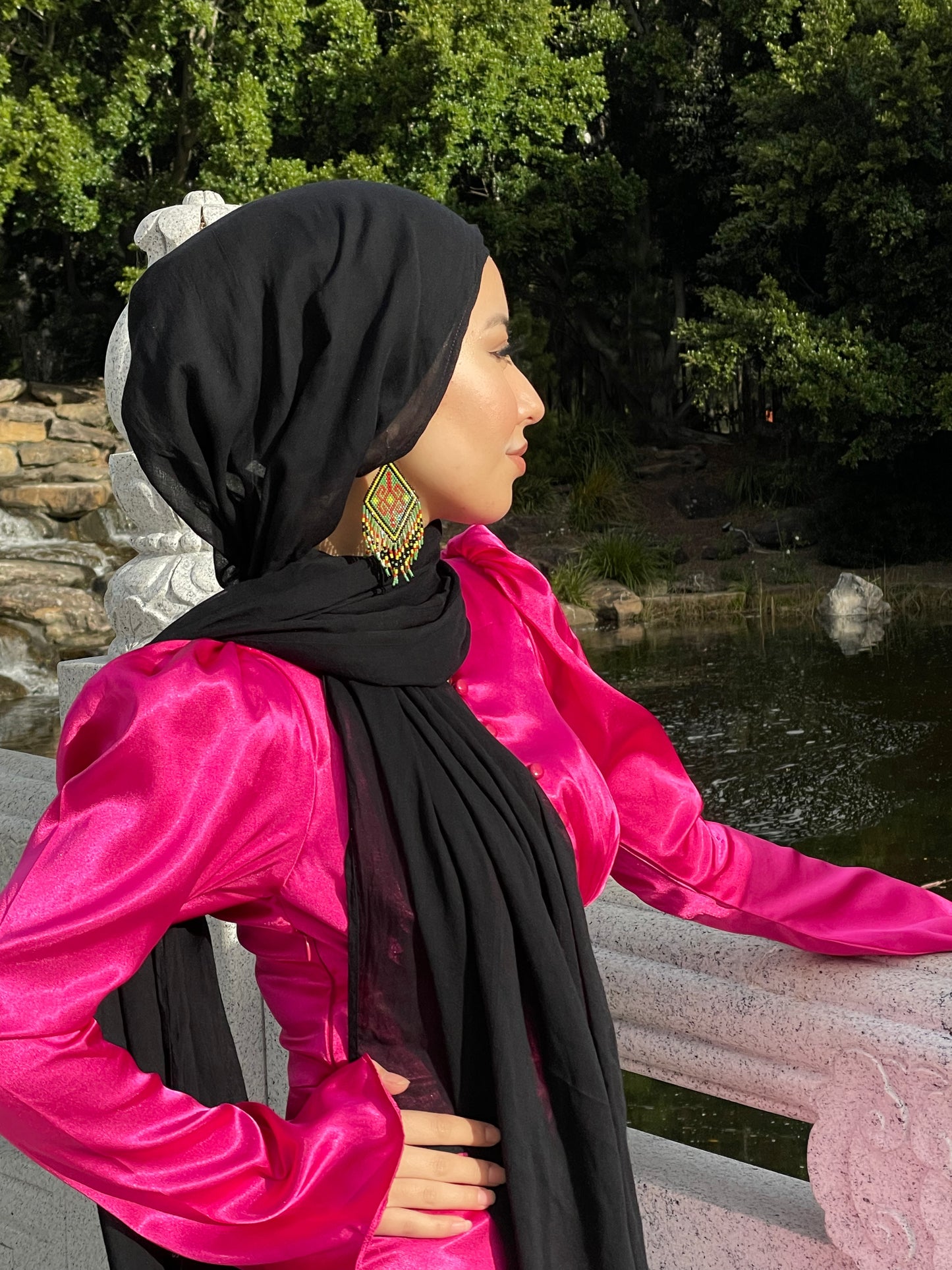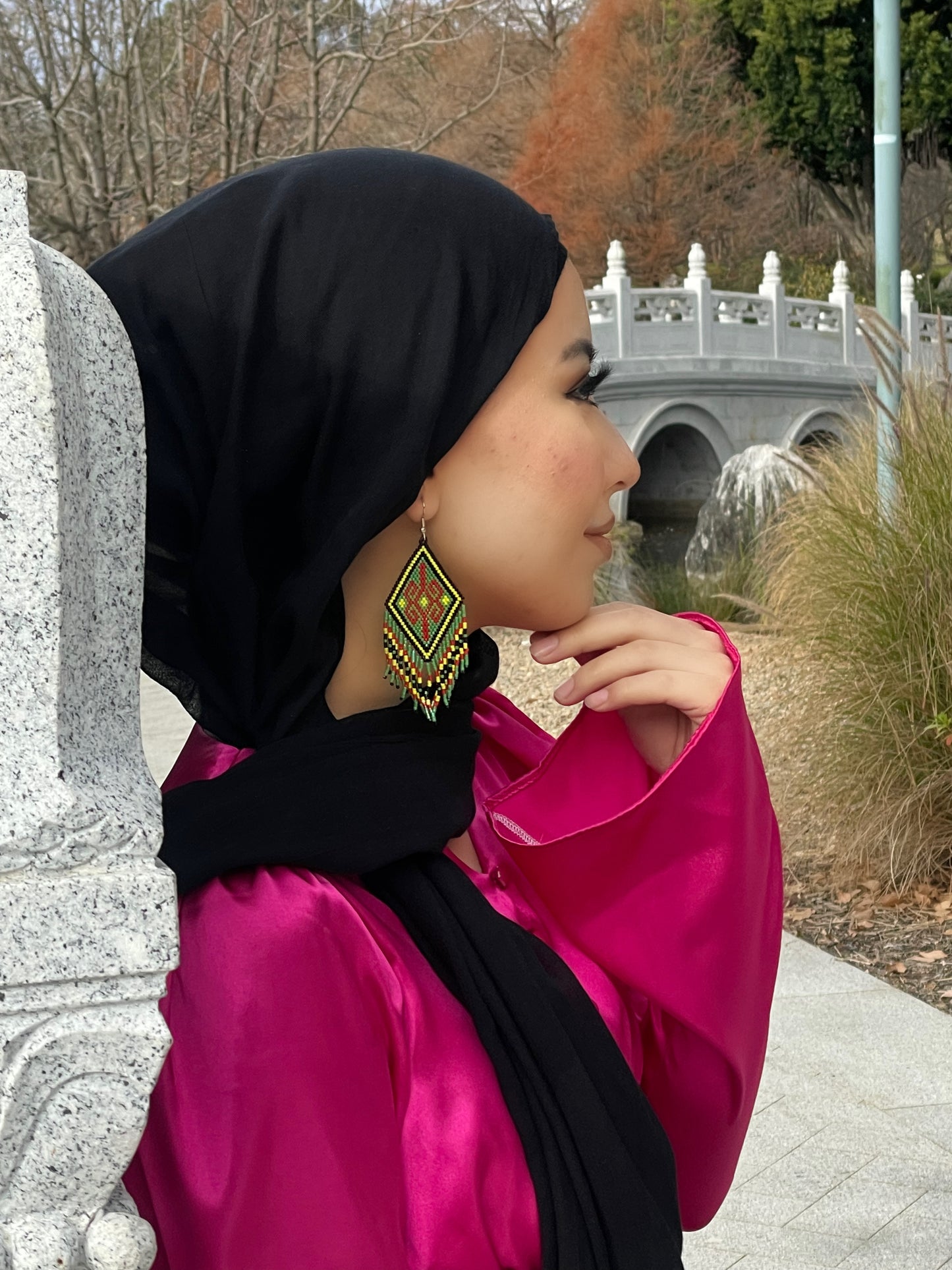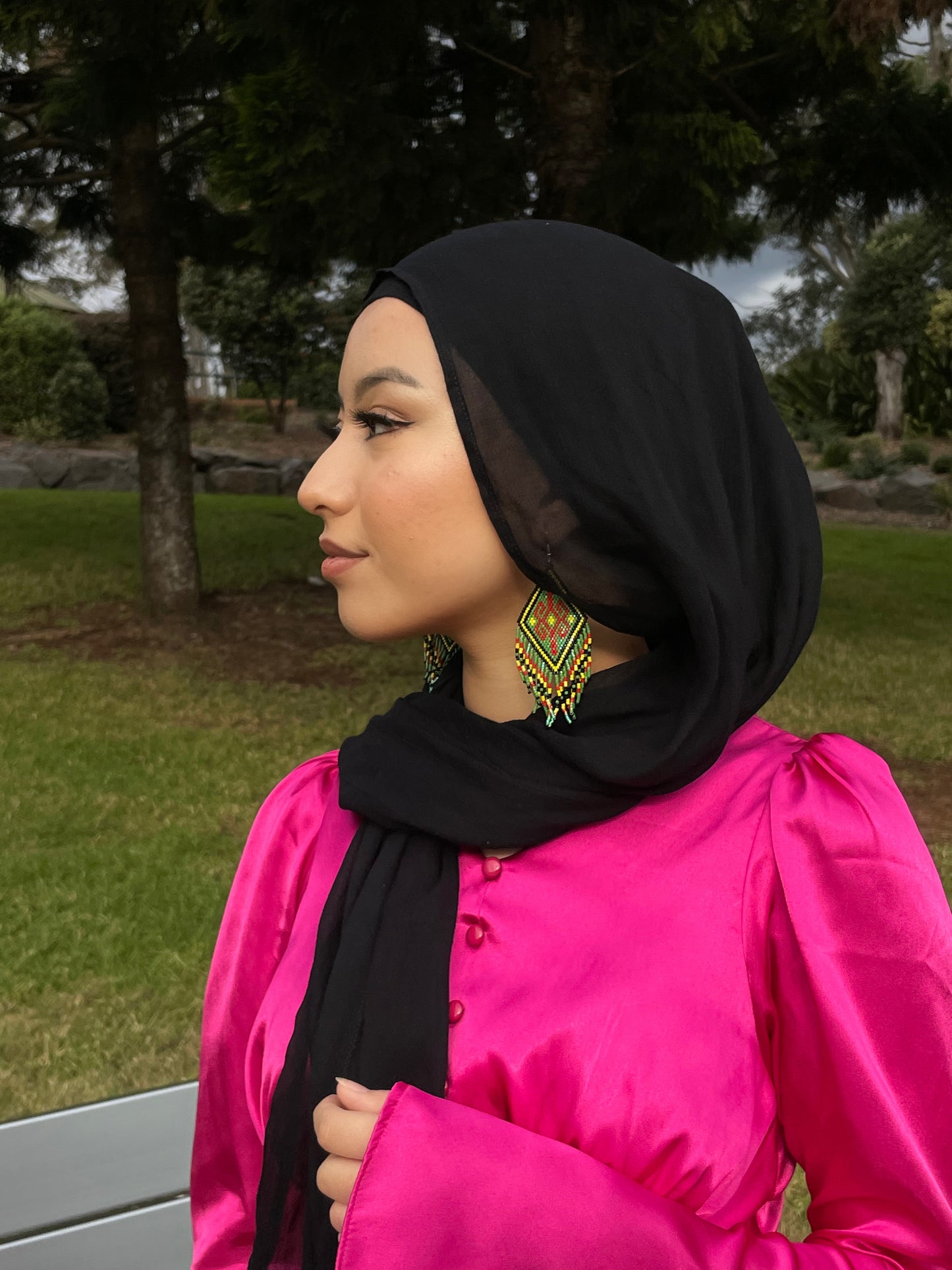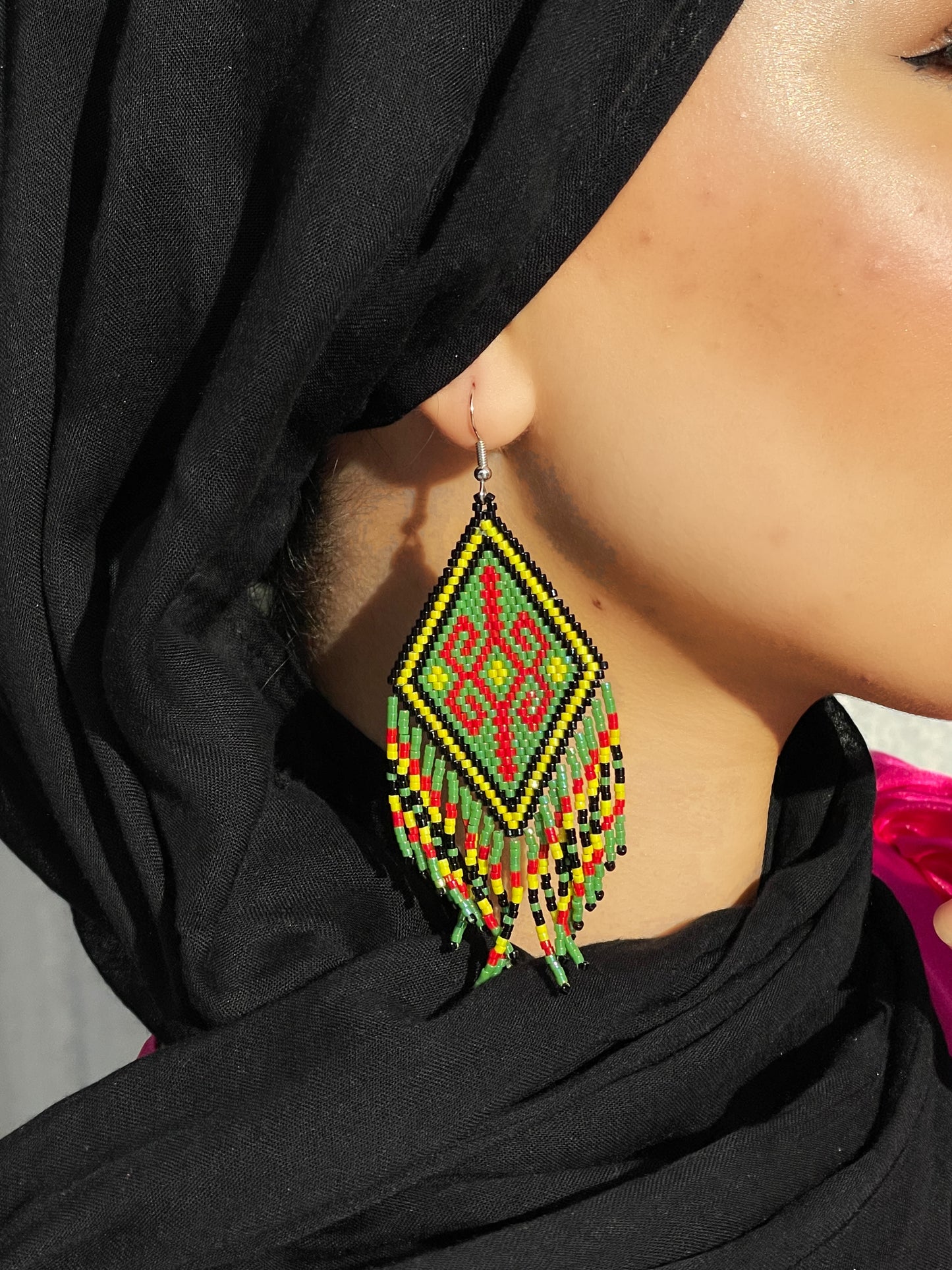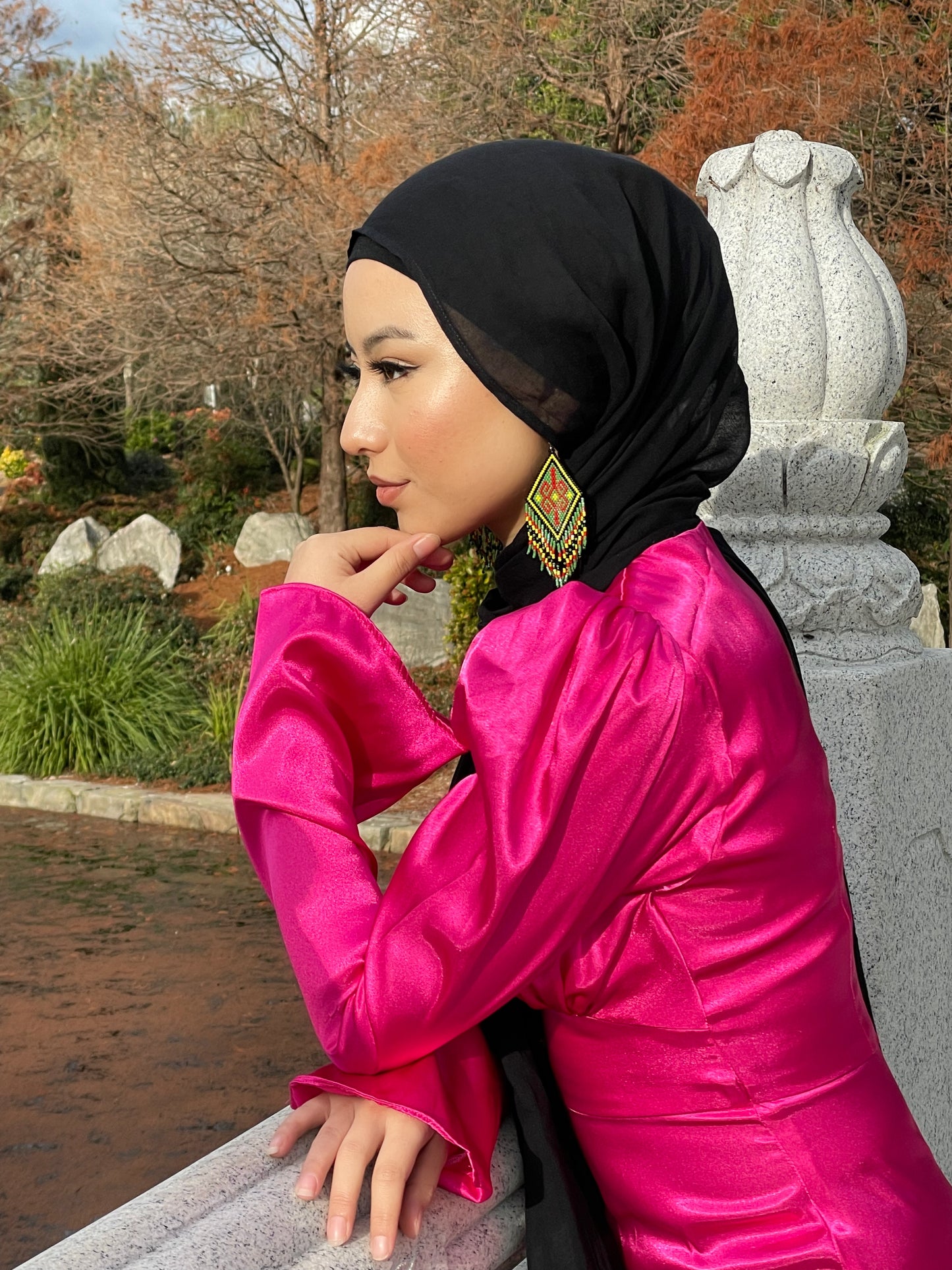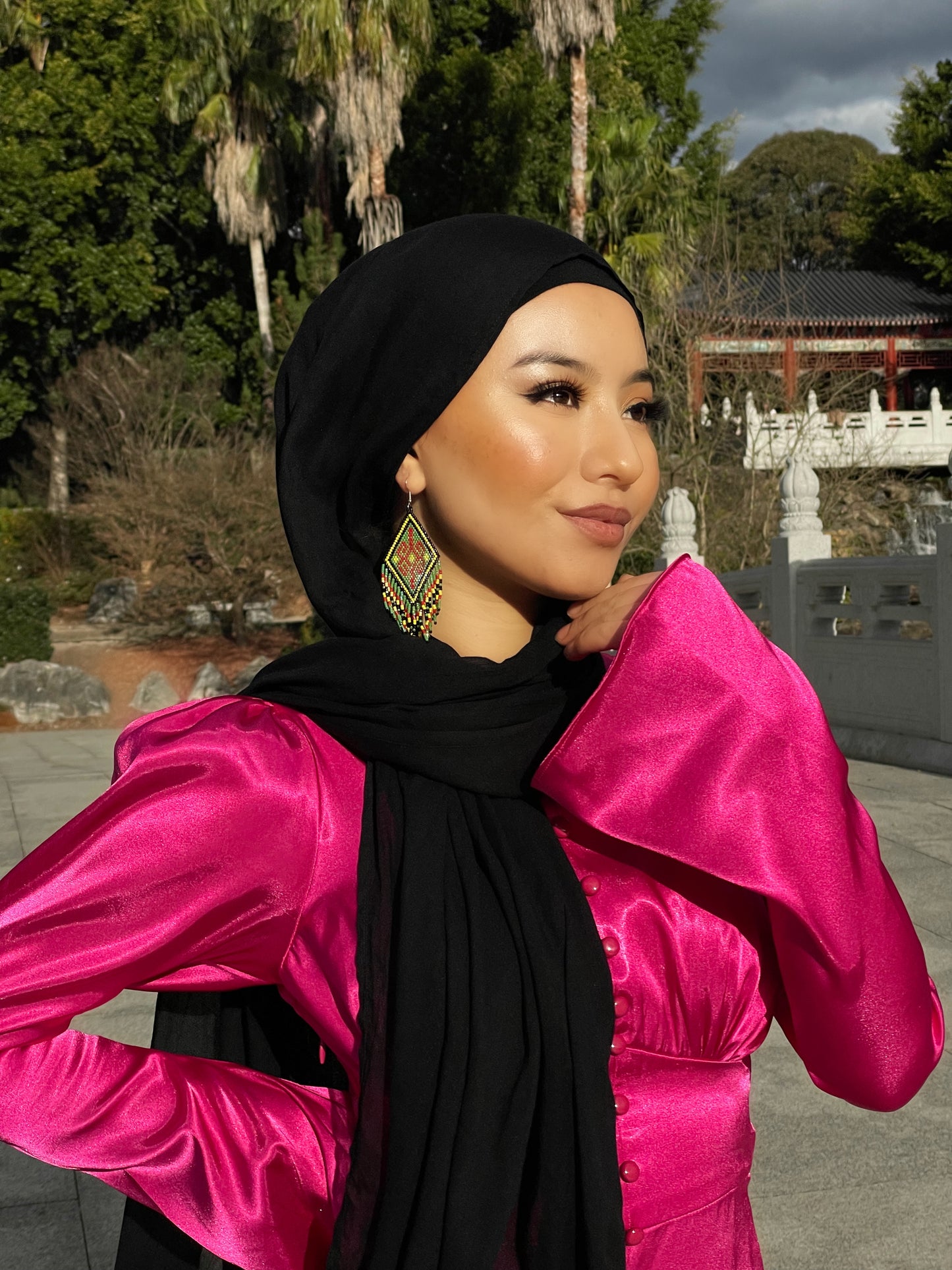 Handmade Zarina Earrings
Regular price

$110.00 AUD
Sold out
{ preOrder = $event.detail.preOrder; preOrderMessage = $event.detail.message; });" @variant-updated.window="first_variant = $event.detail.variant.id" x-init="productForm = $refs.product_form; first_variant = '40600204771407'; displayPrice = '$110.00'">
If you don't love it, return it within 14 days for a full-refund - just contact us and we'll take care of you
⭐Introducing our new exquisite Zarina earrings,  crafted by talented refugee women in Sydney, Australia. Each earring features the ethnic Hazaragi embroidery motif, known as Gule-Atlas , that reflects the rich cultural heritage of the Hazara people.
⭐These earrings are the perfect blend of traditional craftsmanship and modern style, making them a truly unique accessory that will elevate any outfit. The intricate beadwork on each earring is expertly hand-stitched to perfection. 
⭐The  Zarina handbeaded earrings are a beautiful and meaningful accessory that embodies both style and purpose. Handmade with care and skill by refugee women in Sydney, these earrings are a unique way to celebrate Hazaragi culture while supporting a worthy cause. By making a purchase , you are directly empowering refugee women in Sydney and helping to create a better future for them and their families.
{ var st = window.pageYOffset || document.documentElement.scrollTop; show = st > lastScrollTop; })" class="add-to-cart-footer p-3 bg-white text-black fixed bottom-0 w-full z-20 shadow border-t">
Female Owned Business

Made in Australia

Free Shipping Over $100

100% Vegan
Cruelty-free